In an ever-changing marketplace, selling your Riverside, Connecticut, real estate is no small endeavor. You want to sell it quickly and generate as much ROI as possible from the transaction. But more than prepping your home to sell, you need to position it to attract buyers. Pinpointing their wants and needs and showcasing your property as one they'd be foolish to pass up. Indeed a challenging undertaking.

The task is even more stressful when trying to make the appeal to highly discerning, deep-pocketed buyers. Whether as a permanent home, vacation house, or for investment purposes, your preparations carry extra weight. Bring all the pieces together, and you could reap a considerable reward for your efforts.
So how does one go about readying their
Greenwich, Riverside or Cos Cob
home to sell? And not just sell, but do it in short order and for a lucrative closing? As longtime real estate professionals who've sold a house or two in this stunning corner of New England, let us share the tools we use to market homes for sale in Riverside, Connecticut.
Custom home valuation
The first step in selling Greenwich real estate is to understand its value. By preparing a
customized market evaluation
of your home and its place within the immediate neighborhood and the wider community, you'll better understand how to best position it for sale. The most essential elements examined in the property valuation include:
Property type
Home size, number of rooms, amenities, and improvements
Overall property condition
Location and land and how that relates to the submarket
Recent sales of comps and comps currently listed for sale
Knowing the current value of your home ultimately guides the listing process. You may also choose to have a formal pre-listing appraisal, but that's often unnecessary. The home valuation provides enough data for making informed decisions about improvements, staging, and marketing your home for sale.
Trusted provider network
From cleaning, decluttering, and depersonalizing a home to sprucing up its interior and exterior spaces, there's plenty to get ready to impress potential buyers.

Improvements or upgrades may include new lighting packages in your kitchen and bathrooms, new fixtures and hardware throughout the home, a fresh coat of interior paint, or new garage or entryway doors. You will also want to freshen the home's curb appeal. Dress up the landscape with seasonal color, clear loose debris, and power wash surfaces showing their age.

Needless to say, it's not a one person job. But it can easily be contracted out to one of a handful of trusted, best-in-class service providers. General contractors, landscapers, and specialists, such as electricians or plumbers, all play a role in getting your home ready to welcome and impress prospective buyers.

As your Greenwich realtor, we have a trusted partner network and we can refer any number of vendors your way to expedite repairs and upgrades. You can also develop a schedule for ongoing requirements such as cleaning and landscaping. Whatever your home needs, you can trust that it will be addressed promptly and professionally.
Professional staging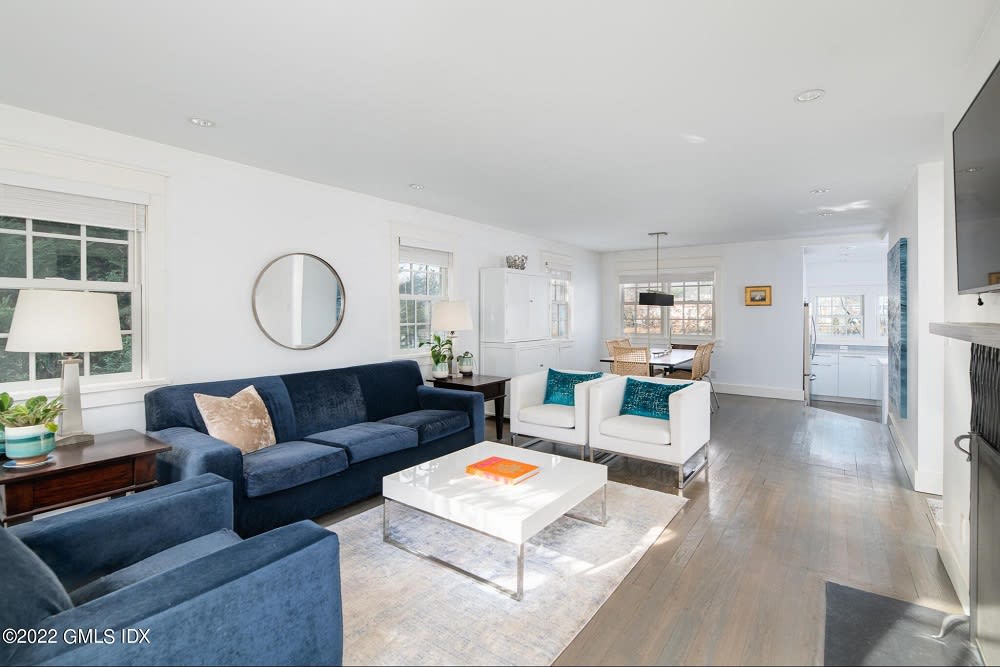 Photo courtesy of of Russell and Mark Pruner

The last stage in the physical preparation of your Greenwich or Riverside home is staging. For this, your soon-to-be-listed home is reworked to allow for more light and improved movement and to eliminate the "lived-in" feel of the house. It's also the ideal opportunity to show off the property's flexibility and potential to attract a broader group of buyers and investors.

The process is necessary when selling high-end luxury homes. You want to craft an environment where potential buyers can picture themselves, their families and friends, and their furnishings within the space. If appealing to investors, staging is a chance to show off the income potential of the listing. Hiring a professional stager will ensure you meet those goals. In Greenwich, a particular aesthetic is expected from buyers and investors, especially those coming from outside the area.

From furniture replacement to updated window treatments (if any) to accessorizing to highlighting the good and masking the less-than, the professionals serving Greenwich understand what it takes to get your home to shine bright in a competitive market.
Compass Concierge
If the above cleaning, repairing, updating, and staging seem overwhelming, you're not alone in that sentiment. Selling high-end property is emotionally taxing. That's before you add the additional stresses of time, money, and marketing the home to find the ideal buyer — and pull it off within your necessary timeframe.
Our
Compass Concierge
program aims to alleviate many of those burdens. It's designed to save you time and money by fronting the costs of preparing your home without paying interest on the services rendered. As your Compass real estate professionals, our team works with you to create a budget and decide which services will increase your home's value and improve its market position.

It's an incredibly advantageous way to quickly get your home to market. The program covers more than 100 home prep and improvement services and is geared toward getting the work done quickly and hassle-free.
A strong online presence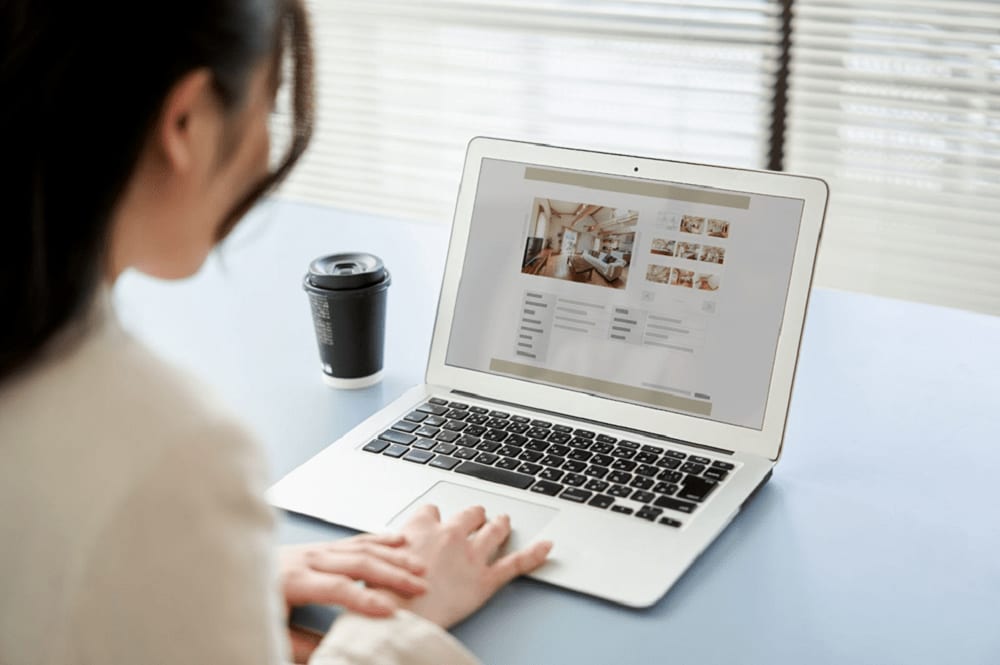 Photo courtesy of Shutterstock

Prepping and staging your home is geared towards making the best possible first impression for buyers. But the time and money put into readying your property aren't solely meant for those touring the home in person. In fact, the critical first impression occurs far away from your actual address. It's why our final tool used to sell your home faster is actually a collection of three tools, all of which are aimed at marketing your home online.

Employing the services of a professional photographer is paramount to making your home stand out online. The initial engagement point prospective buyers have with your home will be online. A photographer well versed in the art of capturing high-end, luxury real estate knows how to capture the perfect imagery for your online listing — the proper angles and lighting, how to convey the space of a room, and highlight vital architectural details both inside and outside the home.

Professional pictures ensure your property looks polished and move-in ready, whether on a mobile device or a larger laptop screen. Buyers appreciate your home's major selling points, amenities, and how the house will best serve their needs.

When creating your online listing, we ensure that it's more than just a collection of pretty pictures. Well-crafted copy tells your property's story and gives greater context to each photo. It's also crucial that every last piece of information is accurate, easier to find, and provides a buyer a complete representation of the listing. This alone will streamline the earliest stages of the sales process. Less time is spent clarifying the particulars of the listing, and more focus is placed on the home itself.

Finally, your online listing isn't just a static web page on the internet. Even if your home commands its own standalone website beyond individual listings on the Greenwich Streets website or the MLS, it still requires elements that provide movement to the virtual space.

Hire a videographer to create a virtual and video tour of the property. Through these mediums, buyers can fully immerse themselves within each room of the house. They'll develop an intimate knowledge of the property that can spur the most motivated buyers into action, such as a tour or potential offer.

Of particular importance, if yours is a waterfront property or situated on land in the backcountry, drone footage will add even more intrigue and drama to your listing. It will also push your listing's social media presence via shares across platforms. One of the absolute best ways to expand your listing's organic word-of-mouth advertising.
Are you ready to sell your Greenwich home?
If the time is right to list your property for sale, seasoned real estate professionals like Russell and Mark Pruner will help guide you every step of the way. Their expert knowledge and insight into buyer behavior, market trends and values, and how best to position your listing for maximum exposure are invaluable for a quick, lucrative sale.
In fact, whatever your real estate needs may be,
contact Russell and Mark Pruner
to begin your real estate journey. From listing your Old Greenwich home for sale to exploring luxury Riverside real estate, their years of experience and expertise in serving buyers, sellers, and investors will help you successfully navigate the Greenwich luxury real estate market.

*Header photo courtesy of Russell and Mark Pruner