Going through a divorce is a difficult and stressful process because it seems as if your life is being completely overturned. Between trips to see lawyers, moving out belongings, and negotiating shared assets, it can be hard to find the time to focus on what to do with your Old Greenwich home. Read on for tips on how to prepare and sell your home during a divorce.
What are the property options in a divorce?
As people go through their divorce proceedings, the shared property will get distributed to each party. With an asset like Old Greenwich real estate, however, there are more factors to consider. Couples have
a few options
to deliberate when dealing with their home.
Couples with a multitude of large assets may be able to split them equally between the two parties, with the house going to one and items of comparable value going to another. This may not be a feasible option for those who do not have enough assets to cover the value of the home. Sometimes one party can buy the property from the other. However, this involves a huge capital investment that many couples may not be able to cover amidst a divorce.
Some couples opt to co-own a home and have an agreement to split mortgage payments. This option is not for everyone as it involves a lengthy process to ensure both parties agree on when payments will be made, how much each party will pay, and when the home will be sold in the future. For many, selling a home is the easiest route.


Most couples choose to sell their marital home. Even though this route will involve a waiting period while the home is on the market, it allows a clean transition once the home is sold. Selling the property gives divorcees a sense of closure and eliminates the stress of having to agree on who gets the home. Working with
a qualified realtor
can help ensure the home sale goes smoothly.
What factors are involved in the sale of a home?
For many going through a divorce, selling a home is the quickest and easiest way to get it out of their hands. However, working through a divorce can take a lot of time and energy away from focusing on selling the home. Having a quick, successful sale will depend on a few key factors.
Market conditions
The
current housing market
can affect the success of a home's sale. If demand is low, you will have to be prepared for your house to sit longer on the market. The amount you can get for a given property will vary greatly. In times of high demand, home prices can soar as competition gets fierce. When economic conditions are slow, people will be less willing to spend more on a property.
Setting a price
After reviewing the market conditions, your realtor will help you determine the best price for your home. People going through a divorce will often want to strike a balance between selling fast so they can move on and getting the best price. Your real estate agent will be well-versed in pricing Old Greenwich homes for sale so you can get the most for your listing.
Preparing the house to show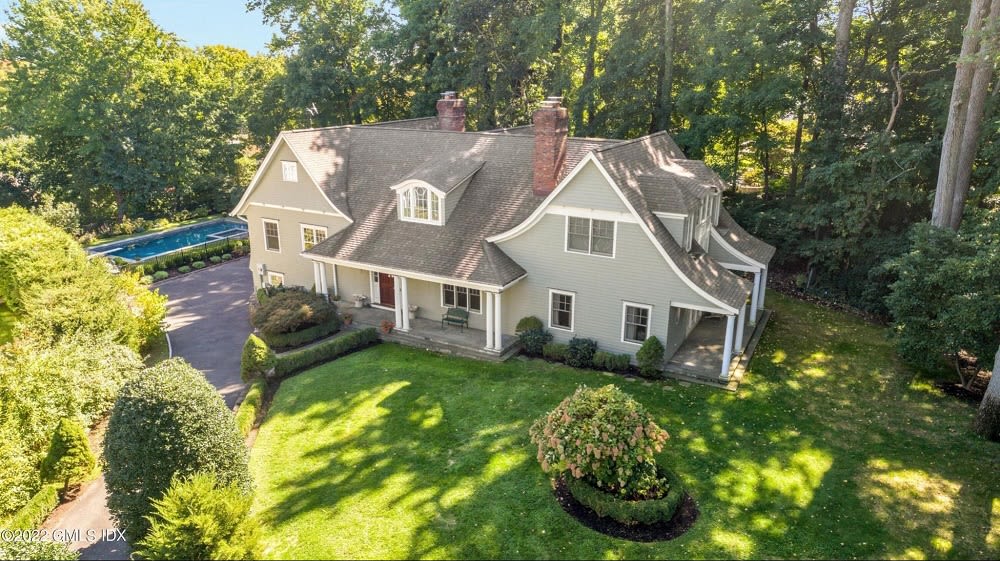 Photo courtesy of Russell and Mark Pruner
Your house will need to be in excellent condition for listing and showing. Before the house can be put on the market, your realtor will arrange for professional pictures to be taken. They may also offer staging advice and drone photography so your home truly wows potential buyers.
How does divorce complicate home selling?
Selling a home under normal conditions can be challenging, but divorcees planning on selling their home will need to be aware of how their sale will be different so they know what to expect.
Dividing cash
Any capital gains acquired from the sale of the home will have to be split between the two parties. Before that can happen, the mortgage will have to be paid off, broker's fees paid, and, in some cases,
capital gains taxes
may apply.
Legal setbacks
Legalities can get in the way of couples trying to sell their home in a divorce. While some divorces can settle peacefully, that is not always the case. Often, one party will have contributed to the purchase of the property more than another. Sometimes disputes over who gets what will need to be settled in court.
Make selling easier
If you need to sell your home during a divorce, you must know what you want ahead of time. Before selling, work with your attorney to help decide how the money will be divided from the sale. When it's time to sell your home, be sure to work with a qualified real estate agent.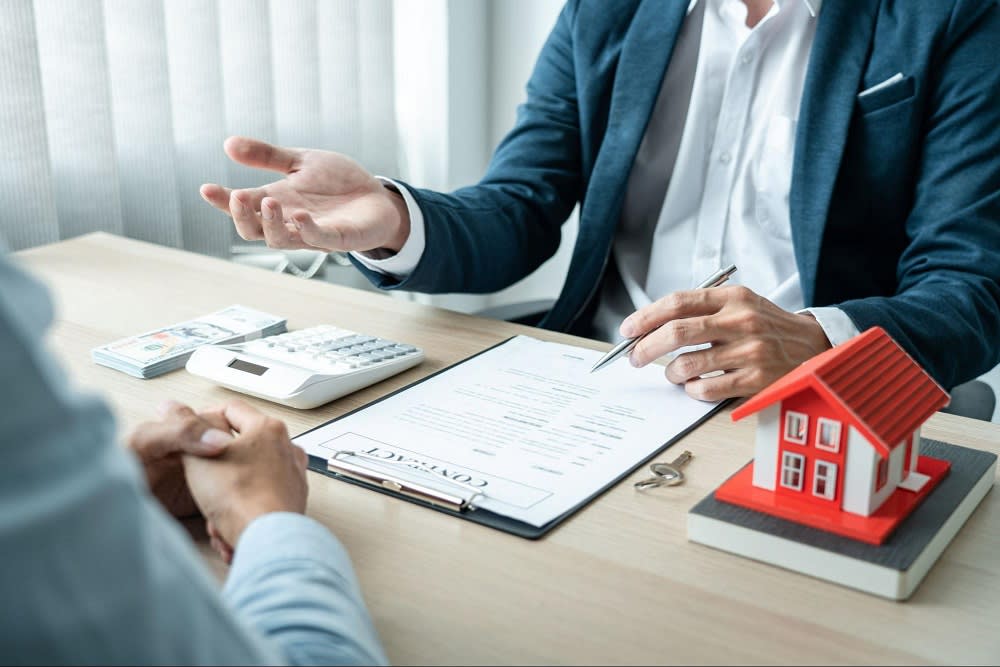 Photo courtesy of Shutterstock
In a divorce case, the realtor you choose will be vitally important and the easiest way to sell a home during a divorce is to work with a local agent who can coordinate and guide the process.
Facilitating both parties
Your realtor will have to mitigate the wants of both parties while ensuring a fast, lucrative sale. During a divorce, there can be a lot of hard feelings between the two parties. Experienced realtors understand the emotional baggage that comes with a sale of a home during this difficult time. They will be understanding and patient through the process and do everything they can to get the home sold.

You will want to choose an experienced realtor who has impeccable communication skills. Often, if one party chooses a realtor, the other will feel slighted. A skilled real estate professional will know how to handle the delicate situation so that everyone feels heard and understood.
Working through the process
Working through your divorce is stressful enough; you do not want to deal with the complicated process of selling a home too. Your realtor will be able to walk you through the sale and ensure everything goes smoothly.


If your home needs repairs or staging before it can be listed, your realtor can connect you to contractors who will make sure the home is picture-perfect. An experienced realtor will ensure all the paperwork is in order and signed on time, so you do not have to worry about setbacks.
If you need help selling your Old Greenwich real estate, be sure to enlist a great local realtor. Contact
Russell and Mark Pruner
to guide you throughout the journey.

*Header photo courtesy of Shutterstock