Greenwich Condo Sales Up 29% in 2022 Over 10-Year Average
Last year was a good year for condo and co-op sales in Greenwich. We had 215 sales, which compares to our 10-year, pre-Covid average of 175 sales. Our 2022 condo sales were 23.1% above average. You may see some folks pointing out that condo sales were down 19% over 2021, but 2021 was a record year for condo sales.

By the way any reference to condos in this report includes our 29 co-op sales last year. Co-ops are owned by one corporation. The residents get stock in that corporation and also a proprietary lease for their units. Co-ops represent about 13% of our total sales. While once popular for new development, even in NY, new developments are almost exclusively condominium where the buyers often owns their unit wallpaper to wallpaper with homeowners' association owning the exterior structure.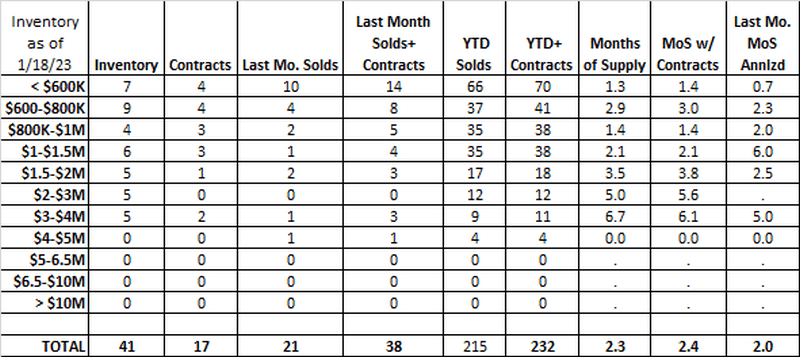 In Greenwich, condo sales are concentrated along the Post Road from the New York to the Stamford border with condo units actually on both the NY and Stamford borders We have a large concentration of condos in Central Greenwich and also in Pemberwick and Glenville. This geographic concentration leads to less price variation. Our single-family homes sales last year varied from a high of $17.6 million to a low of $350,000 or by a factor of 50 times.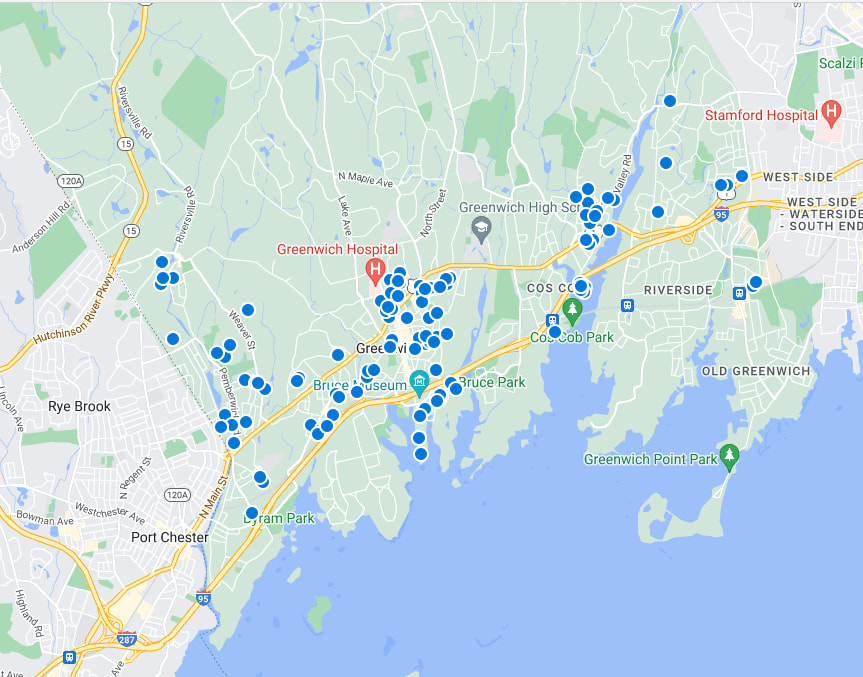 Our highest condo sale last year was $4.375 million at 559 Steamboat Road. Our lowest condo sale was for $200,000 at 2 Homestead Lane or only a factor of 21 from highest to lowest price. Our inventory of condos sales also has much more of a linear decline from lower prices units which predominate to only a handful of units over $4 million. We have no condos listed or sold over $5 million. In fact, the 2022 median sales price for condos is $825,000 with half of the sales last year under that amount.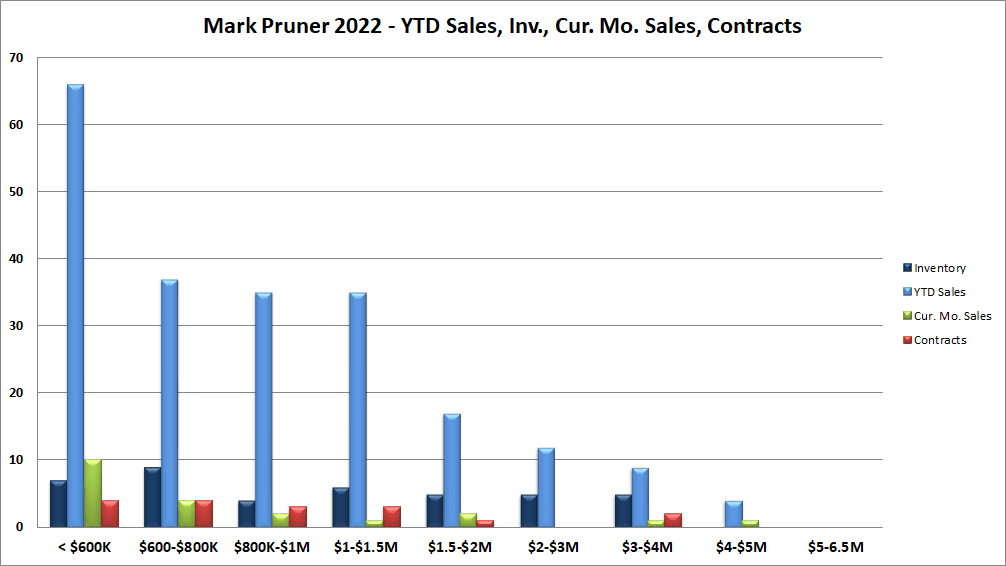 Just like houses, we could use a lot more condos in this market. Yes, sales dropped 19 percent from last year, but that was mostly due to lack of inventory. But I hear you say, couldn't that drop in sales from last year just be a drop in demand? The numbers don't support that proposition. First, we only have 41 condo listings presently, this is down from 47 listings at this time last year. To show you how much lower this inventory is we had 89 condo listings, or more than double our present 41 listing in December 2018.

Our months of supply is down to only 2.3 months of supply, which make for a super seller's market. In 2022, we finished the year strong with 21 December sales. Arguably, half of our inventory got sold in one month. If you annualize the December sales rate you come up with only 2.0 months of supply. Whenever you have annualized month of supply lower than YTD months of supply, it's a sign of an accelerating market. Our sales price to list price also went from 104% to 107%. It's a tight, supply constrained market out there.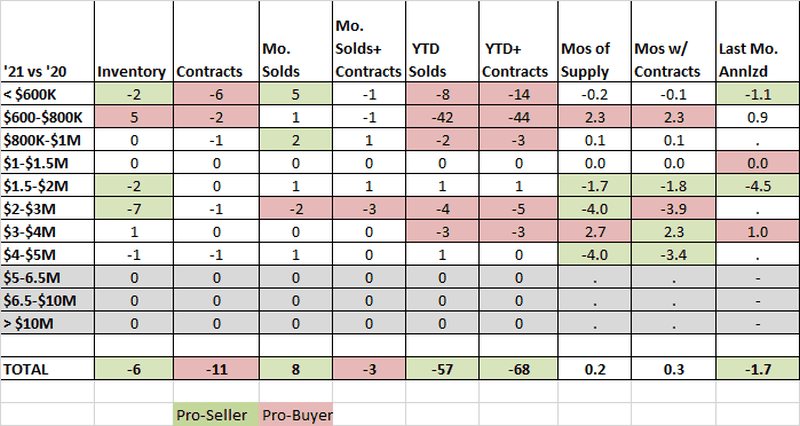 Surprisingly, the one part of the market that suffered the biggest decline last year is also one of our most popular price ranges. Of our drop of 57 sales in 2022 compared to 2021, 42 of that drop was between $600,000 and $800,000. In 2022, we sold 37 condos between $600,000 and $800,000. This however was down from 81 sales in that price range or a drop of 54%. This big drop in sales is likely due to a year or more of future sales being brought forward to 2021, leaving a very limited number of homeowners to put their condo on the market in 2022. When you look at the map of 2021 and 2022 sales in this price range, you see a lot more sales downtown and in Glenville.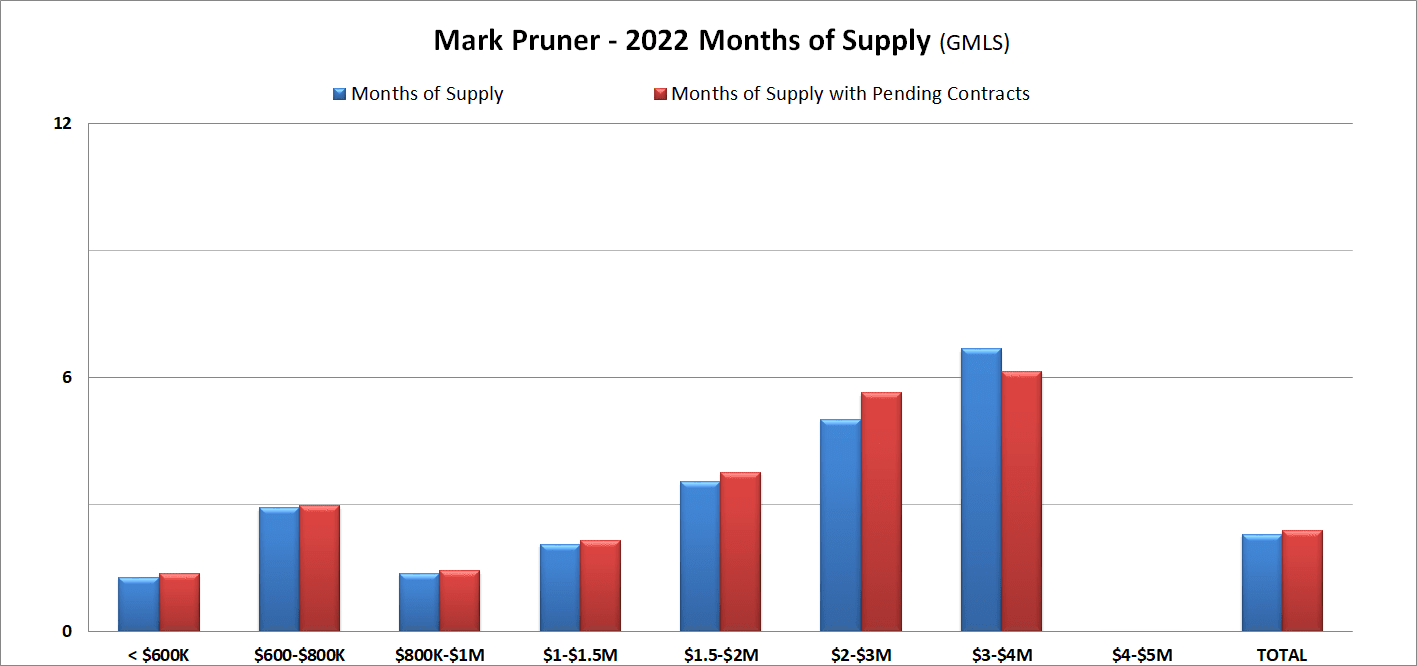 Interestingly, the price ranges where we saw the biggest increase in demand and hence the biggest drop in months of supply was between $1.5 million and $5 million. We did see a rise in months of supply in the $3 – 4 million range where the market loosened up a bit, but we were still under 6 months of supply, the dividing line between a buyers and seller market.

Condos and the Community
We are really lucky to have not only the number of condos that we do have, but also the diversity of types of condos and co-ops that we do have. We have more condos than any of the other three Gold coast town of Westport, New Canaan, or Darien. These are all smaller towns, but even on a percentage basis, we do better.

Condos serve a variety of owners in Greenwich. In many towns, smaller and older houses serve as starter homes for buyers. In Greenwich that role is mostly taken up by condos and co-ops. In 2022, we sold 103 condos under $800,000. At the same time our total single family home sales under $800,000 came to only 24 sales.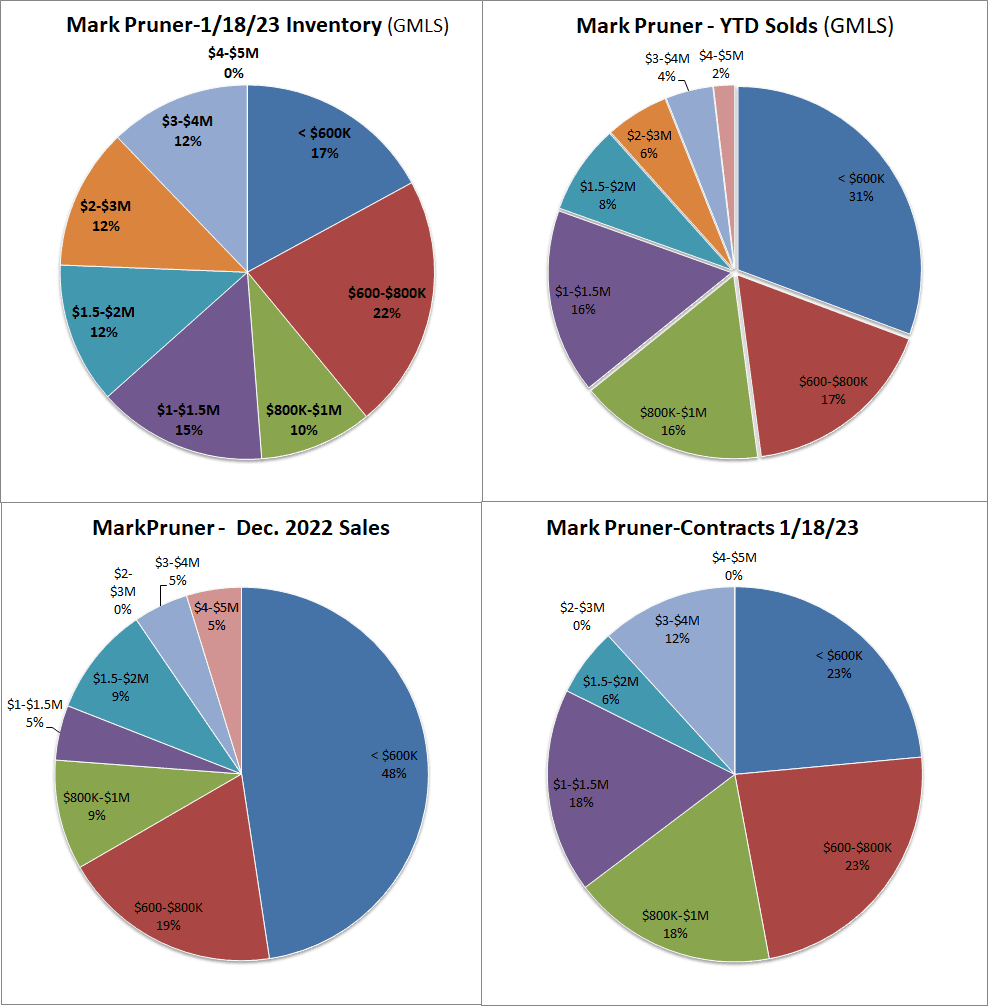 These homes are not just for young singles and Dinks (dual income no kids), but also families that want to enjoy Greenwich's excellent schools. We are seeing more and more families with school age children living in condos.

Condos also provide affordable housing for couple divorcing. You might think that there are more divorced fathers in condos that want to stay close to their children, when the wife wins custody of the children. And, that true as several of my clients can attest, but I would say that in the last 10 years we have seen a rise of divorce mothers with children living in condos. This often lets their children stay in the same elementary or middle school.

Condos are also the go to place for many downsizers and snowbirds. One type of condos that we clearly need more of are high-end downtown condos. Many downsizers have decades of appreciation in their homes and can afford these beautiful, but rare, high-end downtown units.

The other thing that condos provide are a source of rentals of which Greenwich does not have a lot. Right now, we have 102 rentals on the Greenwich Multiple Listing Service. Of those 102 listings, 23 are listed as condos. These units also make excellent investments as the management company and homeowner's association take care of a lot of the functions that the owner would have to take care of in the case of a single-family home.

You can see some of this investor interest, when you look at our December sales. December is a prime time to realize tax free capital gains, when these gains are offset by the capital losses, that too many investors in the stock and bond market experienced. In December 2022, 48% of our condo sales were under $600,000. The nice thing about this price range is that it is one of the more liquid price ranges. Put a condo on for market price in this market and it won't last long.
Condos make Greenwich a more vibrant place and had a good year in 2022.