Even in one of our hottest markets ever 13% of our 491 listings have been on for more than a year. Of those 64 old listings that have had their birthday anniversary, 18 of them have actually had their second birthday and 5 of them have actually been on for more than 1,000 days, so what keeps houses from selling.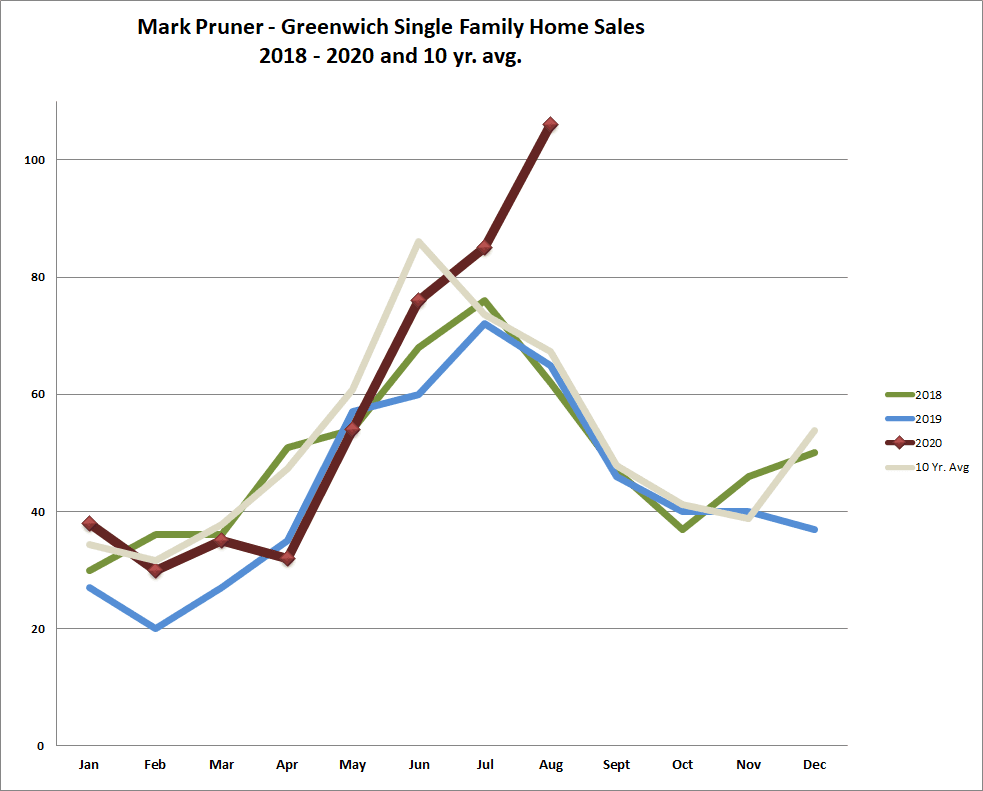 Initial Pricing
The biggest reason by far is over-pricing the house when first listed. The first two weeks of a listing are critical and if online buyers think the house is overpriced they won't even go see the house. Even if their agent recommends seeing the house if what they see online doesn't match up with their idea of its value they will turn down the showing.
So why do owners over-price their houses? First, it's just human nature; no one wants to leave money on the table if a buyer would have paid more, so why not take a flyer at a higher initial price. This hope and a dream approach can set off a cascading list of issues that can easily leave the house on the market for a year or more and result in a price well below what you might have gotten.
Second, owners value the unique features in their houses that were added as labors of love and money. The problem is that most buyers will only pay a little more if any for these features. Paradoxically, the lowest list price often leads to the highest and fastest sales price, by generating the most traffic to the house.
Things like quality of construction, beautiful gardens, and homeowner care and maintenance often don't play into a buyer's decision as to whether to see a house or not. With the rise of the Internet, items that can be rendered as numbers have reduced the unquantifiable elements. Buyers look at square footage, price per square foot, acres, days on the market, and other features that they can sort on their spreadsheets as signs of value.
Price Reductions
Every time, an owner changes the price it shows up on the Internet and each price change or lack of them have an unwritten tag line in buyers' mind:
Price unchanged for 100 days – The seller won't negotiate a "fair price" and may not want to sell at all, probably a waste of time to go see

A small price reduction – Seller will negotiate, but their bottom line is close to their present list price so that needs to be close to the buyer's perceived value

A series of small price reductions – Must be something wrong with the house if no one has bought it after all those price reductions and the buyer is probably desperate and will take a lowball bid.
If the buyer traffic is not there initially, or if you had good traffic, but no offers have been made it's time to take a major price reduction. You also don't want to do this more than twice so the bigger the better. Once again paradoxically the bigger the price cut the better your sales price will be. What you don't want to get caught in is the death spiral of a dozen cuts, if you do you may end up having to reduce the price below "fair market value" to get people to come to see your house.
Poor Presentation
I was talking to another experienced agent about how much clutter and poor presentation could cost a seller and we both came to the same figure. We posited two identical older homes, but one was neat and tidy and the other cluttered and dirty. If the neat house went for $750,000 we both estimated, it would be minus $50,000 if the other house was a mess. If you add dishes in the sink and mildew in the shower, you could take off another $25,000. Appearance counts.
So, the things you can do that will improve the value of your house starting on the street side:
Curb Appeal
A lot of people decide whether they like a property as soon as they see it, so trim the trees and bushes, remove fallen branches, fix the driveway, paint the mailbox and add big house numbers so the house is easy to find. Make sure the path from the driveway to the front door is as nice as you can make it; buy a new doormat with a welcoming message, paint the front door, and replace any corroded door knobs and knockers.
First Steps
Assuming they still like the house from the exterior the next most important is the first two steps inside. Make the inside air temperature the opposite of the outside; warm in the winter and cool in the summer. Make sure there are no unpleasant smells such as cat pee or cigars (we smell one of these every week.) The entry should have the warm inviting feel of a home, not a hotel lobby.
Inside
Get rid of "bad memory points," the things that people remember a week later about the house. I've seen dead squirrels in the attic, dead bugs under the sink, and used diapers left out. Even things that aren't offensive should be fixed, like doors that stick, dust on shelves and a used drinking glass in the sink should be removed.
Negotiation
If you want to really insult a Greenwich seller make a lowball offer, however, if you are the seller put that irritation aside and consider the situation. Last year our median sales price to list price was 92% so if the parties were to meet in the middle the buyer would start with an offer of 84% of the list price or an $840,000 offer on a $1,000,000 listing. A lot of sellers wouldn't even counter this "insulting" offer and a lot of buyers would be too embarrassed or prideful to raise their own opening offer so the negotiation is over, before it began.
My philosophy is to counter every offer. The buyer may be an ignorant, irritating, cheapskate without any money, but you'll never know unless you counter-offer (along with a strong, and often unneeded, admonition from the seller's agent to the buyer's agent to get serious in buyer's counteroffer.)
The other major negotiation killer is the line in the sand. Very often the buyer and seller will be less than 1% apart, but they both draw a line in the sand and won't make a better counter. (Seller: If it's that small a difference the buyer shouldn't have a problem coming up 1%.") If that happens try to add more negotiating options; a better closing date, a larger down payment, or an offer to include the yard furniture or the Mercedes.
And, whatever you do, try not to tick off the buyer. It never makes the process easier and greatly increases the chance that both parties will walk. At the same time try not to be ticked off yourself. Yes, some buyers are rude, but it's a transaction not dating. Too often, what is perceived as rude is really a cultural, regional, or national difference in style, so stay cool and a few showings can lead to a good price and quick close.